What Keeps Your Gears Grinding? 5+ Gearbox Maintenance Tips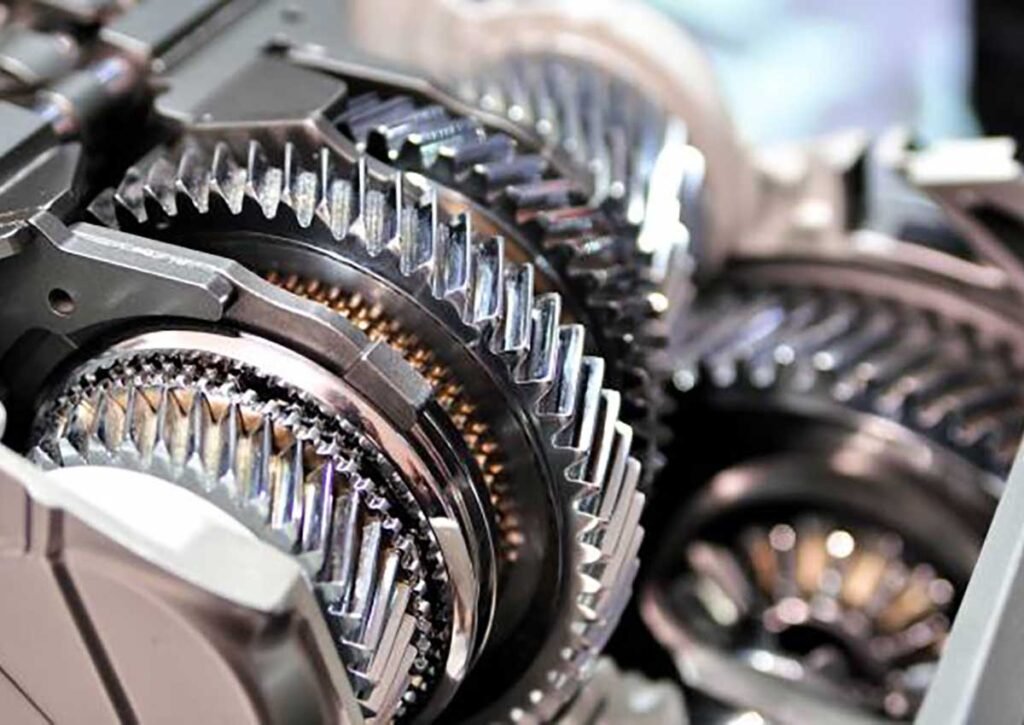 By: Lorain Wilson, Content Marketing Specialist, Houston Pump and Gear 
Gearboxes and their components are integral to the industrial equipment that makes the world go round.  From propelling planes and wind turbines to driving production lines, gearboxes keep us moving forward. To keep an industrial gearbox working optimally, regular maintenance is required. In this article, we will look at the top 5 maintenance activities that help keep your equipment to OEM specs.
1. Make sure the gearbox is properly lubricated
Lubrication is needed to ensure that the two steel surfaces are protected as the gears come into contact in the gearbox mesh.  In an ideal world, you'd have an oil film between two gear surfaces so they never actually touch each other. However, because of the high load gearboxes operate under, those two surfaces can sometimes come into contact, and you'll have metal to metal asperity contact. So, it's not only a question of having the lubricant, but it's equally important to ensure it has the proper performance characteristics and wear protection for your gearbox to continue functioning the way that the OEM intended.
2. Make sure the gearbox is cleaned properly
Environmental conditions can significantly impact the health and longevity of your industrial units. For example, in mining and cement production, gearboxes often suffer from particulate contaminant ingress, which can cause lubrication problems. The paper and steel industries are especially prone to excessive water ingress, which can cause problems for the lubricant to function. Businesses in high humidity climates also frequently encounter condensation complications as the gearbox cools down. To avoid these issues escalating and causing gearboxes to stop working, the gears must have filters to protect from debris ingress and are cleaned regularly to remove any contaminant entering the gearbox.
3. Make sure the gearbox is cooled properly
Industrial gearboxes are subject to harsh conditions, including high pressures and extreme heat. These conditions put the equipment at an increased risk, as operating in temperatures even a few degrees too high can cause significant damage. Various factors can cause an industrial gearbox to overheat. These factors include operating temperature, ambient temperature, viscosity index, load conditions, contamination levels, lubrication requirements, humidity, air velocity, and air temperature. To mitigate these risks, the temperature of a gearbox needs to be reduced, which will alleviate lubrication problems and avoid hot scoring. Duty cycle reduction, heat sinks, air cooling, and water cooling are the most effective cooling methods.
4. Inspect the gear teeth to make sure they are not damaged.
Broken or damaged gear teeth can cause gearboxes to break down, so it's best to conduct frequent tests to ensure they are in working condition. A common way of conducting a test is to thoroughly clean one tooth of a gear wheel and mark it with a special coating. Doing this will leave an impression on the adjacent gear wheel, providing more information on the condition of the gear wheel. If gear teeth show any signs of wear and tear, it's highly recommended to fix or replace them right away to prevent possible further damage to other components in your equipment.
5. Conduct gear vibration analysis.
One of the most effective methods of detecting faults early and preventing breakdowns involves listening to the vibration in the gearbox. Vibrations can be caused by various factors, the most common being imbalance, misalignment, wear, and OKlooseness. Gearboxes that are damaged usually have a different noise pattern and can emit humming, buzzing, or whining sounds and sometimes even harsher mechanical noises such as clunking. If you hear any of these types of sounds, the gearbox most likely needs attention.
Conclusion
Regularly performing the maintenance activities mentioned above will extend your gearbox's life and prevent unnecessary downtime. Moreover, it is vital to have regular gear inspections conducted by professional gear experts. Professional engineers can assist your business in fixing any active machinery issues and pinpoint potential problems you may face down the road.
Author: Lorain Wilson is the Content Marketing Specialist at Houston Pump and Gear — home to North America's most reliable industrial gearbox and pump repair. Whatever the brand, issue, or timeline, the Houston Pump and Gear team of certified engineers is standing by to offer a free quote and durable solution.