Setting the performance standard: Gear Skiving with process reliable simulation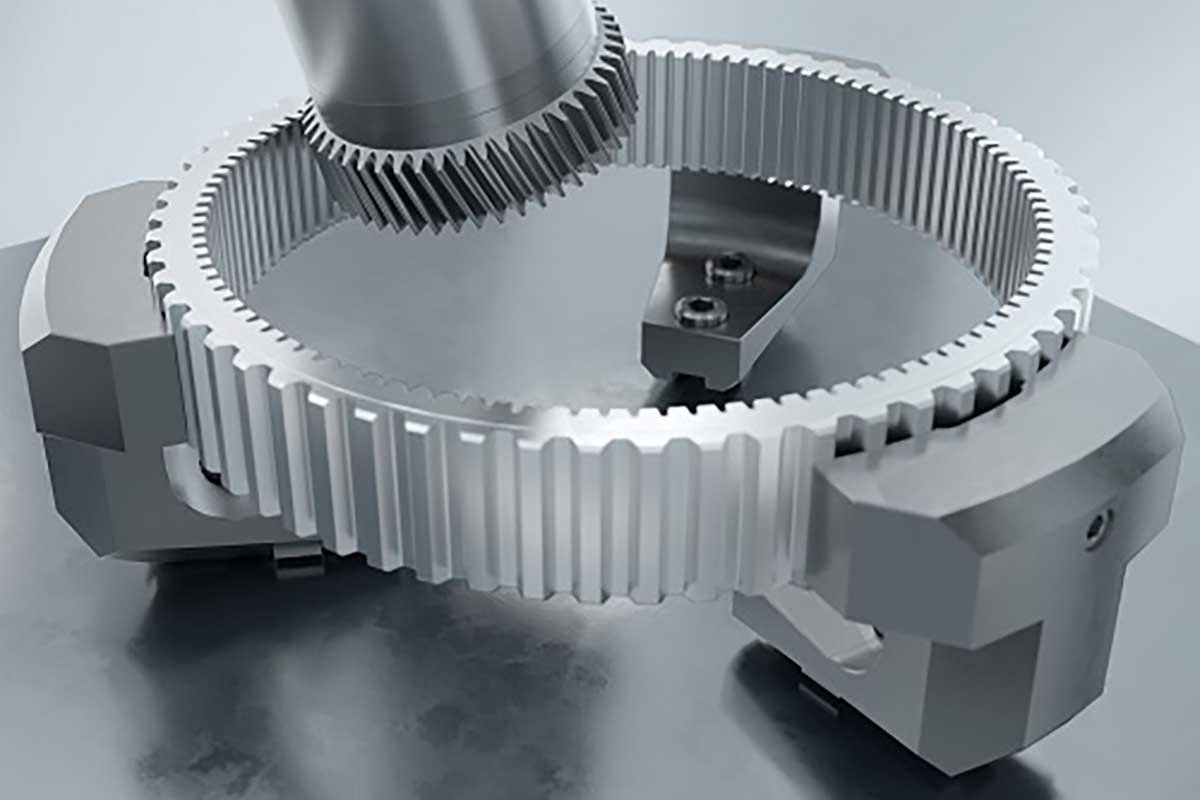 LMT Tools supplies high-performance and process-reliable tools for gear skiving. They guarantee top performance in the production of internal and external gears, thanks to the special combination of excellent cutting-edge preparation and individual process simulation.
In gear skiving, the tool is at an angle to the axis of the workpiece to be machined. This so-called cross-axis angle, in conjunction with a synchronous movement between the tool and workpiece axes as well as an axial feed, forms the gear teeth. It is a very precise and fast process, but places high demands on the tools used. If these are not optimally designed, wear occurs very quickly as a result of the process. As a leading manufacturer of gear cutting tools, LMT is now driving forward the development of high-performance solutions. Specially-developed simulation software supports the path from the customer drawing to safe and successful tool use.
Simulation creates reliability
The complex multi-cutting strategies typical of the process often lead to a time-consuming path to the final good part. The software allows a detailed assessment of the relevant process parameters already in the design phase, taking into account the respective customer requirements. In this way, all difficulties can be eliminated in advance, and the ideal tool can be developed and created as early as the simulation process. This creates reliability, both for the tool manufacturer and the customer, and leads to more efficient tool and process layouts.
Optimal adaptation of macro and micro geometry
Gear skiving requires particularly durable high-performance cutting edges because the continuously changing machining conditions create very high stress on the tool cutting edge. LMT FETTE therefore relies on an innovative process for gear skiving cutting edge preparation. Targeted rounding ensures greater ease of cutting, and also has a positive effect on wear behavior and thus tool life. In combination with a specially-designed cutting geometry, a protective hard coating and a substrate made of powder metallurgical steel, the customized tool solutions set
standards in terms of efficiency and machining reliability.
New performance standards in gear skiving
With its high performance and wide range of applications, gear skiving offers great potential for the production of internal and external gears, and is clearly superior to conventional manufacturing processes in many cases. For example, it enables faster machining times than hobbing, offers a wider range of applications than gear hobbing and, thanks to lower tool costs and the elimination of special machines, also has an advantage over broaching.
LMT manufactures all gear skiving tools using the closed-loop method (grinding process, measurement, calculation of correction values). The result is a high-precision cutting wheel that is precisely matched to the customer-specific process and meets the highest requirements for quality, economy and process reliability.
About The Author