Romax India Supports Education and Rural Development for Children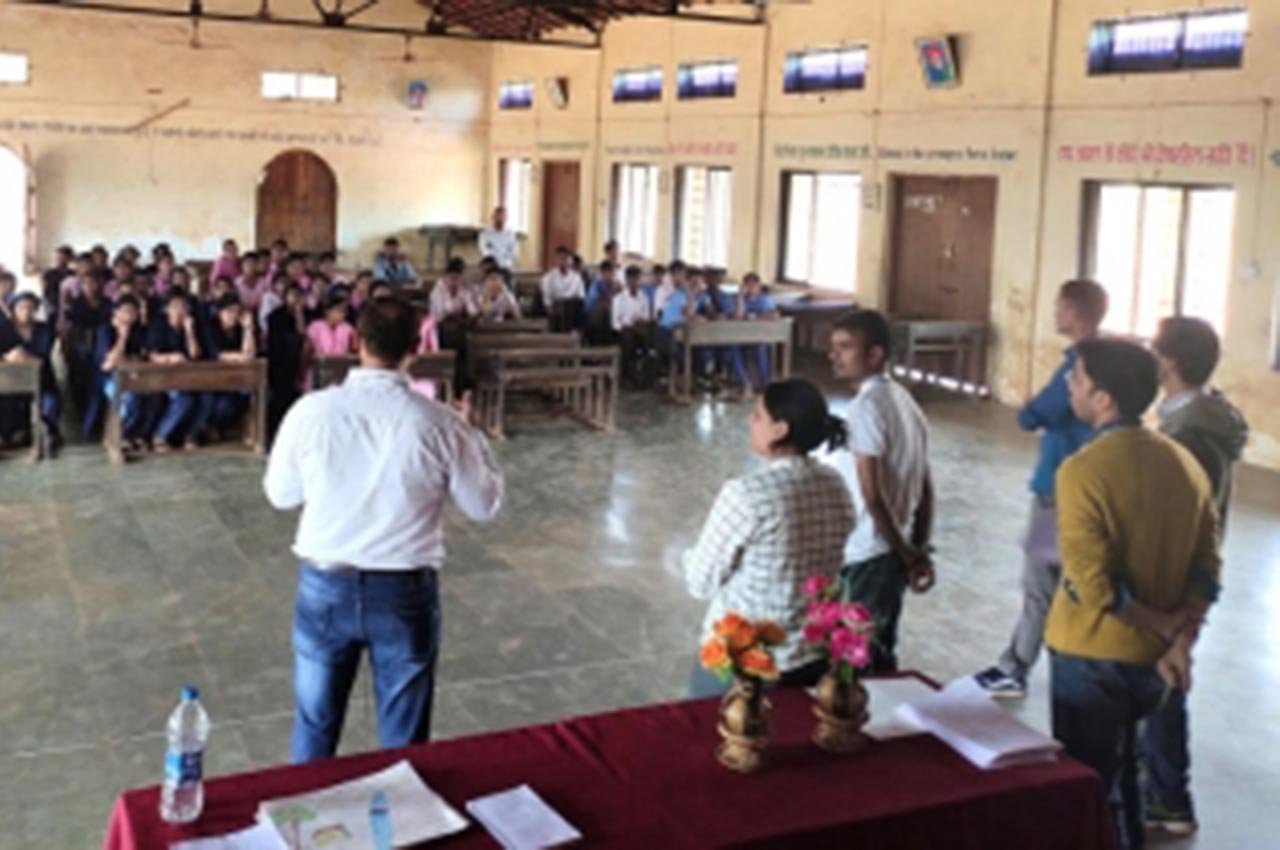 Earlier this year, the Romax India office visited the Yusuf Meherally Center, a voluntary organization that predominantly works towards mainstreaming rural development.
The Center was started in 1961, in the memory of Yusuf Meherally, a popular socialist leader and former mayor of Bombay. It was formally inaugurated in 1966, by the then vice-president of India, Dr. Zakir Hussain, the organization is chaired by its founder, Dr. G.G. Parikh, a prominent socialist leader. In its initial years, the Center worked towards promoting national integration, addressing problems of urbanization and later organized various cultural and intellectual activities.
The organization's work has helped empower various impoverished communities, who suffer from a lack of opportunity. The Center focuses in healthcare, education, empowering women and Adivasis (tribal), employment generation and relief and rehabilitation to victims of natural calamities.
Yusuf Meherally Center branches work with underprivileged people and children through their presence all over India in different states. Romax employees were able to link up to the Center for their latest CSR efforts which involved conducting activities at the Adivasis (Tribal) Children's' Education, a Center that started Bhanuben Pravin Shah High School in 1993. The Center observed that Adivasi children had to migrate with their parents, who found work in brick kilns and coal mines, denying them access to education.
As a result, they concluded that making education accessible to Adivasi children was imperative to remove them from this migratory cycle. Romax' employees not only contributed financially to Adivasis (Tribal) Children's' Education but spent a day with them through fun activities, making them understand the importance of hygiene and most importantly sharing various career options to shape their career, aligned with the objectives of Yusuf Meherally Center.
Education sessions included a drawing competition with 5th – 6th graders, the importance of hygiene with 7th – 8th graders, and career guidance with 9th and 11th graders. All the activities were great fun and learning, both for students and the Romax team. The school children and the committee are a fantastic example of true demonstration of strong determination. Romax employees also had the opportunity to meet with one of the founding members Dr. G. G. Parikh (96 and still counting!), who is also an active chairman of YMC. They had some enlightening conversations about promoting education, rural development and encouraging the community to be self-reliant.
For more information:
Romax Technology
URL: romaxtech.com