Industry 4.0, powered by IoT, is imperative for success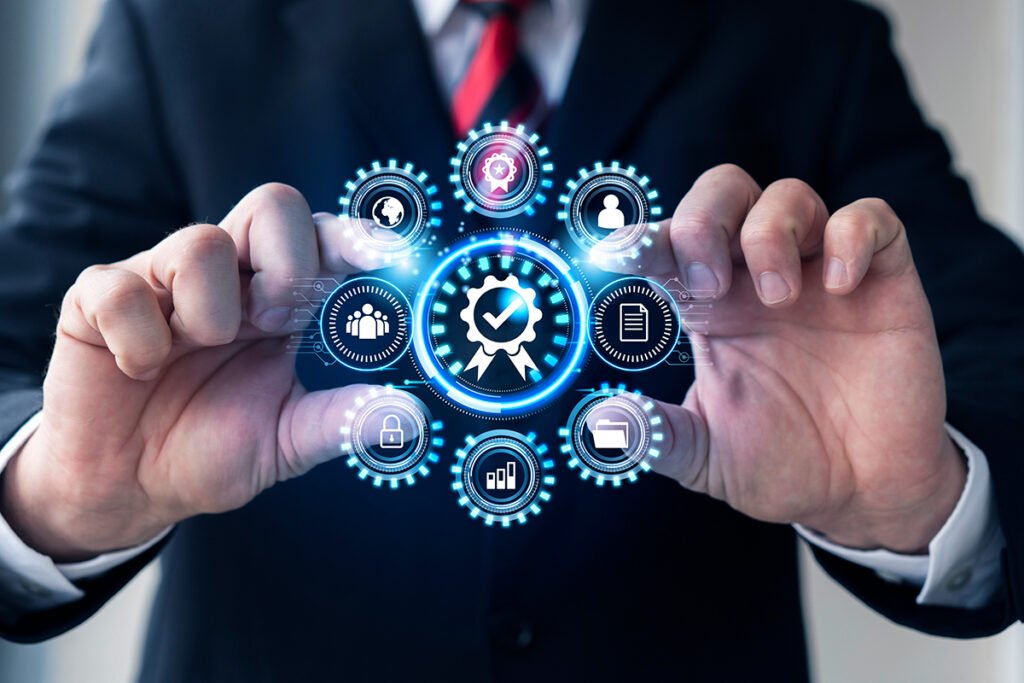 IoT is at the center of the transformation in manufacturing, enabling the move towards Industry 4.0
By: Sendhil Vel
Industry 4.0 is bringing a big shift in terms of technology, industry practices, operational efficiency and business models. It is also changing the way companies manufacture, improve, and distribute their products. Internet of Things (IoT) is at the center of this transformation, along with cloud computing, analytics, Artificial Intelligence (AI) and video analytics.
Cloud computing costs have reduced significantly. In addition, shortage of labor is pushing manufacturers to digitize rapidly to keep operations efficiency. Industry 4.0 collects data from machines at high frequency – typically every second – from sensors, PLCs, machine controllers and existing SCADA. This large data, typically referred to as Big Data, is analyzed, and insights for improvements in operations are given in real time.
The existing Enterprise Resource Planning (ERP) system will remain and will be the backbone for all accounting and compliance-related issues. IoT will be a digital layer over ERP, which will bring speed and accuracy to Manufacturing Execution System (MES), which has so far been manual.
Industry 4.0 Levers
The figure on the right shows areas where IoT can be applied and the benefits that can be achieved from existing operational efficiency levels. Typically, these IoT projects pay off in less than 18 months. Factories usually start with one area and experiment in a small way before moving to full-scale adoption. Factories which have applied IoT and analytics in multiple areas are referred to as Smart Factories.
How does it work ?
The below infographic shows how a typical IoT project is applied in various use cases in the factory. IoT is industry agnostic and can be applied to any industry – buildings, factories, ETP/STP plants and hospitals. The modus operandi is to acquire data from the devices, equipment and legacy systems, and store it in an IoT platform. This data is then analyzed to provide solutions to various use cases. Use cases revolve around existing pain points for the industry or the customer, which can provide a suitable Return On Investment (ROI) when investment is made in an IoT project.
The key challenges that the IoT platform solves for the customers is the ability to acquire data from any machine, any protocol, and securely transfer and store data in cloud or a local server. Equipment comes with multiple protocols. Some typical protocols in equipment include MODBUS, MT Connect, Profibus, MELSEC and OPC UA.
The platform should also have a rule-driven mechanism to analyze the data coming in – which can be discrete or streaming – and analyze the same on the go. Alerts to users based on application of rules is an important part of IoT platform.
Popular use cases
Overall Equipment Efficiency (OEE)
OEE is a popular use case, which is used to measure the efficiency of a machine, an assembly line, or a factory. The concept is not new to industry. IOT has made the job of measuring OEE easy and fast by acquiring data from the machine in real time.
The OEE Solution provides a control room for the Plant Manager to monitor and manage all shopfloor activities in real time. It provides real-time OEE analysis and loss matrix so that engineers can focus on improvements in real time. Supervisors get alerts on common rule-based tasks to ensure completion in time.
Predictive maintenance
Predictive maintenance has its origin in condition monitoring. IoT has made predictive maintenance and condition monitoring in real time, affordable. Typically, vibration analysis and motor current signature analysis are done in this use case.
With IoT, high frequency data is used along with AI/ML models to predict machine failure. Models can predict the method of failure and the part that fails. This will be useful to extend the life of equipment and manage inventory.
Energy management
Energy consumption details from meters attached to equipment is collected at frequent intervals. This data is used to analyse trends and patterns in consumption. Anomaly in consumption is identified through data analysis, and an alert is sent to users. Typically, customers get 5% savings in energy bills over an 18-month period.
Bureau of Energy Efficiency (BEE) has published standards for Energy Performance Index for various Industry. This standard is used to benchmark with actual performance, and improvement projects are implemented.
Digital Quality
Quality assurance in shopfloor comprises lot of manual work – measuring parts through equipment and gauges, plotting control charts, and calculating Process Capability Index. Digital quality digitizes these activities and makes it easy, so that engineers spend time on interpreting data rather than plotting and calculating metrics. (A separate article on this will be carried in a later publication)
Conclusion
Industry 4.0 driven by IoT is an imperative for the industry to improve efficiency and capability to meet customer requirements. Companies implementing Industry 4.0 will be competitive and will come out with new business models, creating new revenue streams. With increasing cost pressure and compliance requirements, companies will need to adopt Industry 4.0 to succeed.
The author, Sendhil Vel, is Founder, DrumBuffer Analytics, an Industry 4.0 Solutions provider.